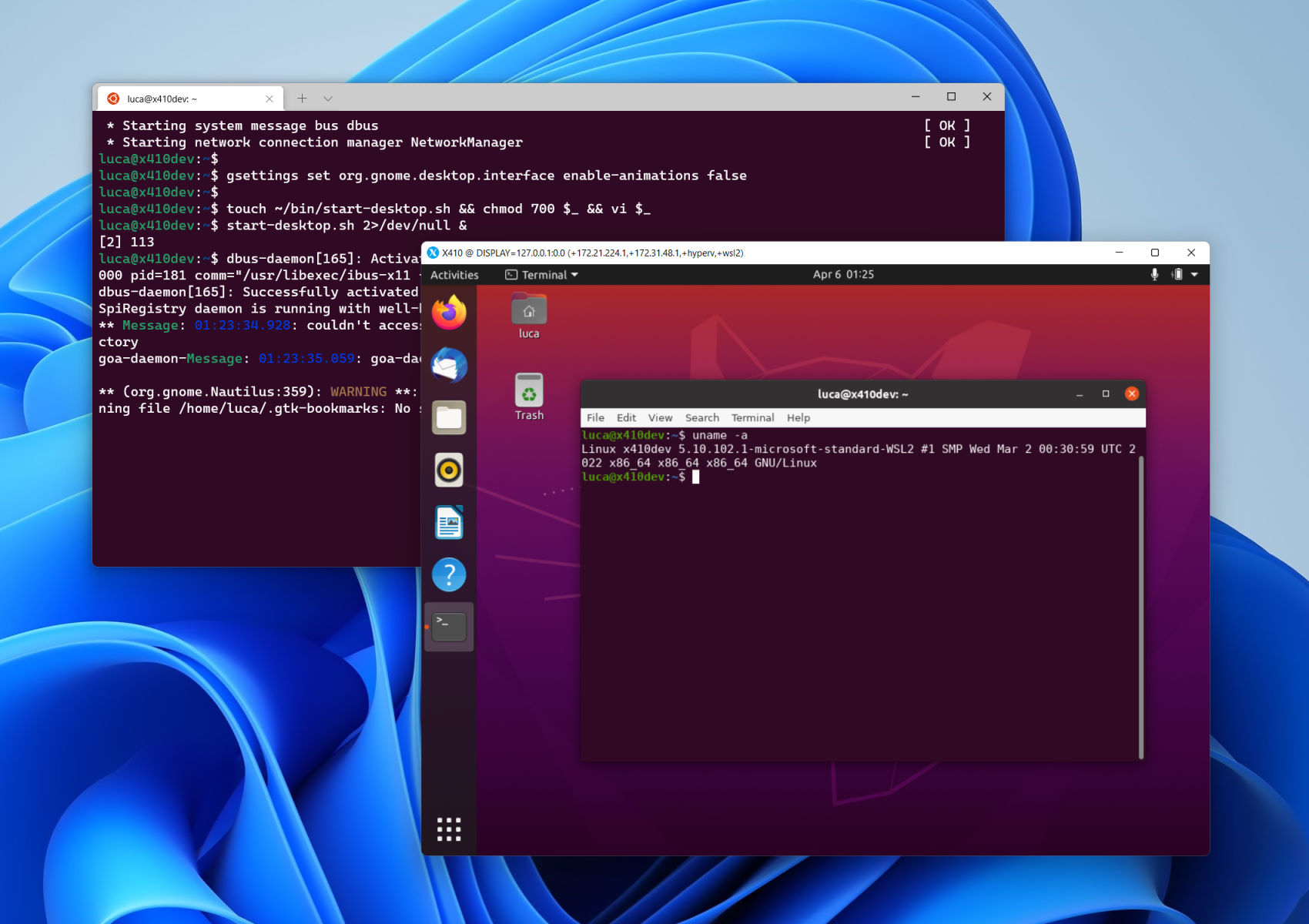 When you install a full desktop version of Ubuntu, you'll get a customized variant of GNOME Shell as your default DE (Desktop Environment). That Ubuntu DE is integrated with various daemons and services running in its underlying Ubuntu OS.
We prepared the following steps to start the same Ubuntu DE that you would find in a full Ubuntu desktop system. But, unfortunately, WSL2 is only a lightweight virtual machine, and you cannot have all those background processes running like a full Ubuntu OS (ex. systemd). Hence, you may not be able to access all Ubuntu settings or run certain apps (ex. GNOME Calendar). But you should surely experience the same Ubuntu graphical user interface.
Share This Story, Choose Your Platform!